Featherfoot Farm Journal Winter 2007-2008
"Don't cry now. Don't you cry. Don't you cry any more. La da da da. Sleep in the stars. Don't you cry. Dry your eyes on the wind. La da da da da da."
--Grateful Dead, Bird Song
On The Farm
This winter brought with it the passing of our Jersey milking cow Cornelia. Her death was as unexpected as it was sudden. After happily grazing in the morning, Emily found her on the back of the compost pile with her life drained from her.
Confiding in some dairy farmer friends of ours we learned that this type of bovine sudden death is uncommon but not unheard of. Stories were shared with us from experienced farmers that comforted us and served to weave us deeper into the tapestry of the small farming community, stories of cows getting into things they shouldn't have or falling in a particular way and not being able to recover, stories of farm life and of farmer's relationships with their animals and their land.
In adversity, strength is forged and from despair, new hope is born again.
Quiet lessons were learned by our children and ourselves with the realization that some events are out of our control. These lessons nudge us to accept things the way they are not as we would like them to be.
This unfortunate occurrence also brought into high relief the blessings we do share--each other, our love for one another, our fertile earth and precious clean water. The glint in a child's eye, joyful laughter and a supporting embrace are treasures available to us in the here and the now and are to be appreciated with much gratitude.
The fall of a leaf is a whisper to the living. Breathe! You are alive!

The gang with Rosie and Santa.

Max shredding at Hermon Mountain.

Cold enough for ya?

Ruby's igloo

Our friend Mo cutting holes for ice fishing.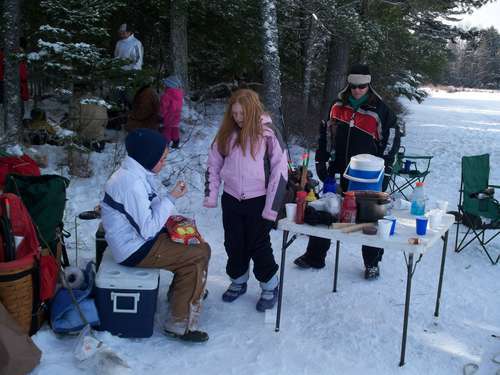 These ice fishermen don't fool around!

Kid Watch

Haley 11 years 6 months

Laddy 10 years 1 month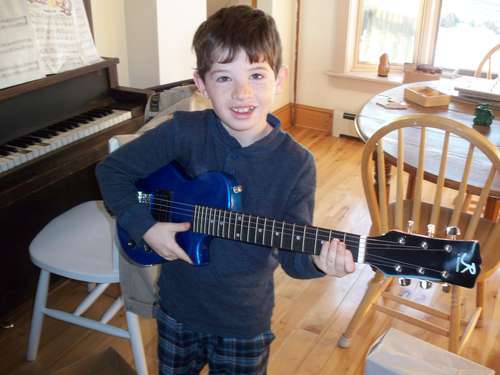 Max 7 years 11 months

Ruby 3 years 7 months