Featherfoot Farm Journal Spring 2008
"Round and round, the cut of the plow in the furrowed field. Seasons round, the bushels of corn and the barley meal. Broken ground, open and beckoning to the spring; black dirt live again."
--Grateful Dead, Weather Report Suite Part II: Let It Grow
On The Farm
An incredibly snowy winter, one of the snowiest in Maine's history, finally gave way to a beautiful spring. This transformation, however predictable and measured, always seems to take us by surprise. It's difficult to imaging fields covered with snow and ice springing up into landscapes of pastelled wild flowers and grasses.
One of the never-fail harbingers caught me off guard on a particularly cold and grey early spring morning. That harbinger--the circling flight of a loon over the frozen pond--was a sure sign that either open water had arrived or was soon in the coming. A walk to the beaver dam and a small semi-circle of black water proved the loon an authentic messenger of nature's breaking story: Spring is on its way!
Loons winter on the coast. Superbly engineered bodies that allow them to be so at home in the water are ill equipped for navigation across land or ice. In fact, a loon will have a difficult, if not impossible time walking on solid ground. Throughout the winter, a loon's internal clock ticks with increasing anticipation of "ice out" on Maine's lakes, rivers and ponds. Their much-awaited return to fresh water will produce chicks and a summer filled with loon sightings and late night serenades.
This season another hotly anticipated event took place on the farm: the birth of Emily's Black Clydesdale's foal. Nearly a year in the making, the colt, a Gypsy Drum, seemed impossibly big moments after birth. The event left us shaking our heads wondering, "How did that happen?" It's just another of nature's miracles!

The farmhouse gets new shingles.

Ruby on Dreamer with Emily leading.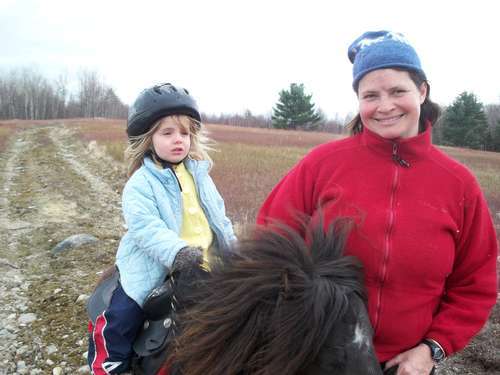 A closer look at the cowgirls.

Laddy on Dancer.

Haley on Mandy.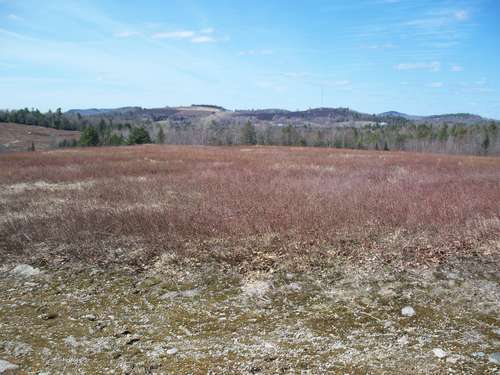 As spring wears on the blueberry fields take on a rust-colored hue.

Laddy on the new Polaris Sportsman 500.

The annual spreading of the compost pile.

It doesn't get any better than this: a steaming compost pile!

Lola's foal about one hour old.

Laddy admiring the newest addition to the farm.

The colt a few days old.

Here he is about one month old.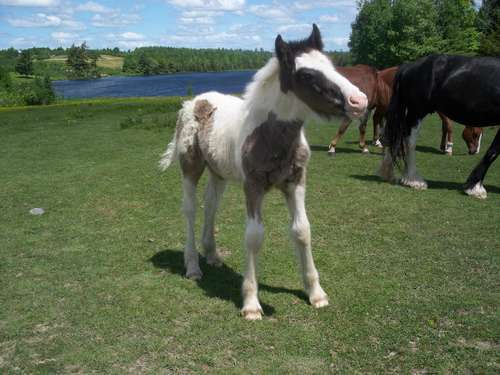 What a life!

Truely a work of art: the proud mother, Lola.

Laddy's horse acting silly.

Ruby doing her chores.

Three cheese bread

Another day comes to an end on the farm.
Kid Watch

Haley 11 years 9 months

Laddy 10 years 4 months

Max 8 years 2 months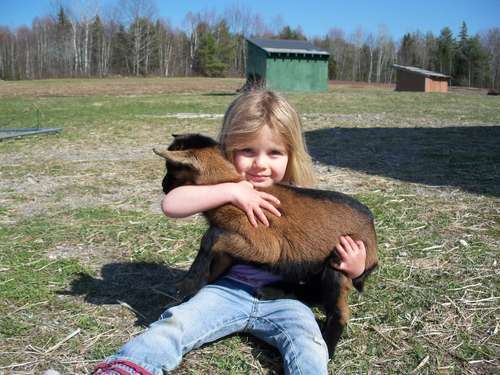 Ruby 3 years 10 months